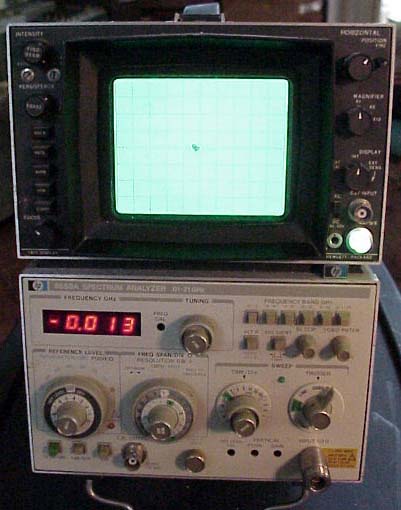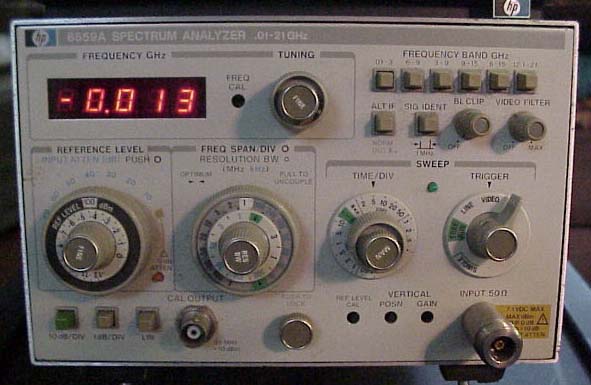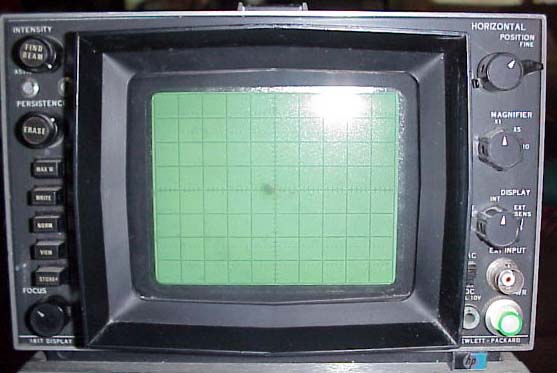 Test Equipment for sale

prices are as yet undetermined, any offers will be considered

I will not ship any of these O'scopes or Spectrum Analyzers.

You can arrange to pick them up at Shelby or at my home.

HP-8559A

Spectrum Analyzer

.01-21 Ghz

Tuning section

appears to work, digital display works.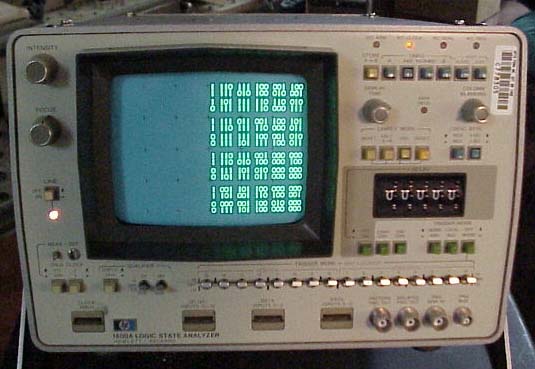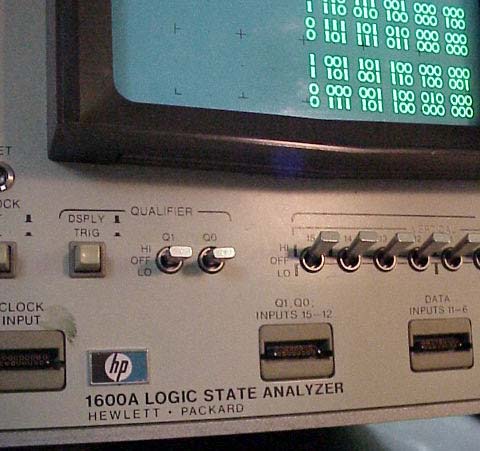 HP-1600A

Logic State Analyzer.

Scope display is bright and sharp.

This unit comes with

a second

nonworking,

"parts doner"

with side pouch full

of probes.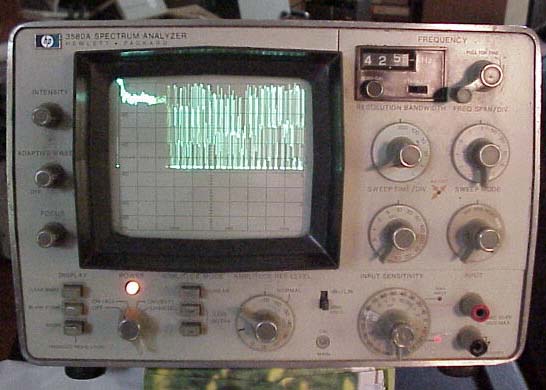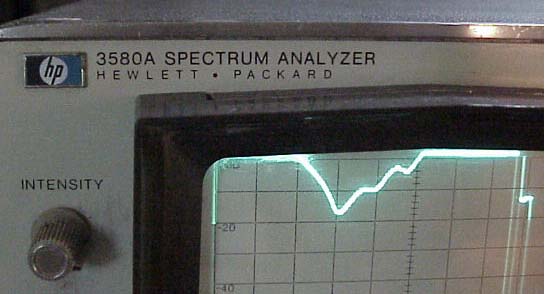 HP-3580A

Spectrum Analyzer.

optimized for frequencies between 5Hz and 50kHz.

Scope display is bright and sharp.


HP-5340A

Digital Frequency Counter

Unit works, see display above showing transmit frequency of my UHF amateur radio.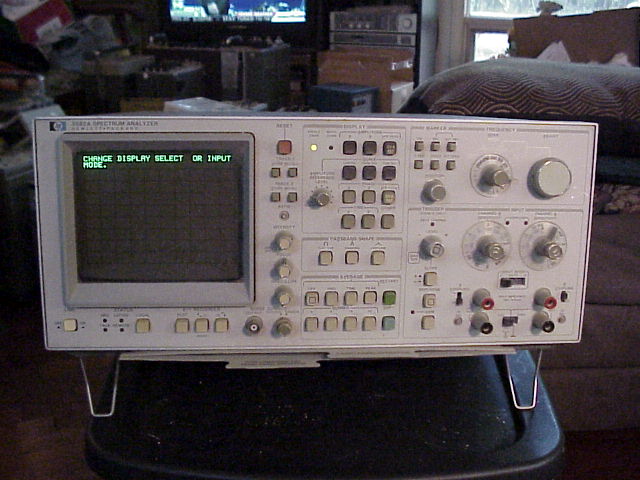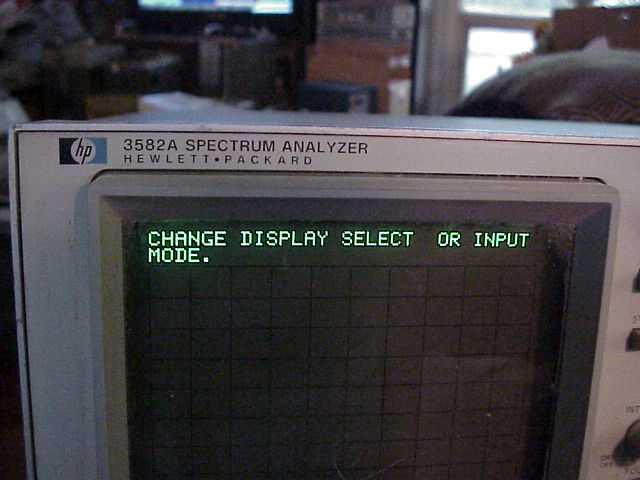 HP-3582A

Spectrum Analyzer, 0.02Hz to 25.599 kHz

frequency coverage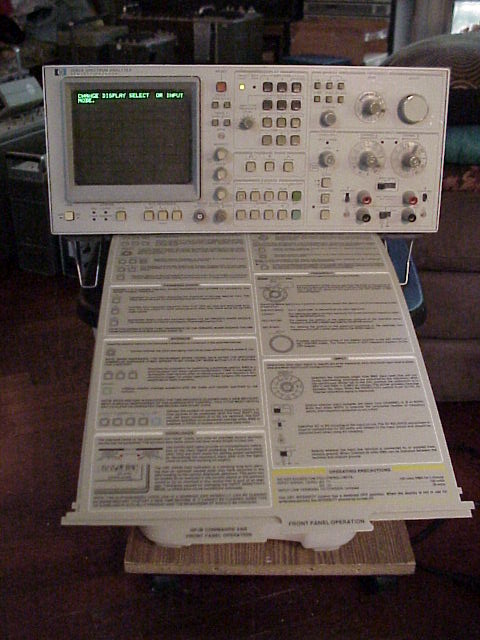 Pull out information cards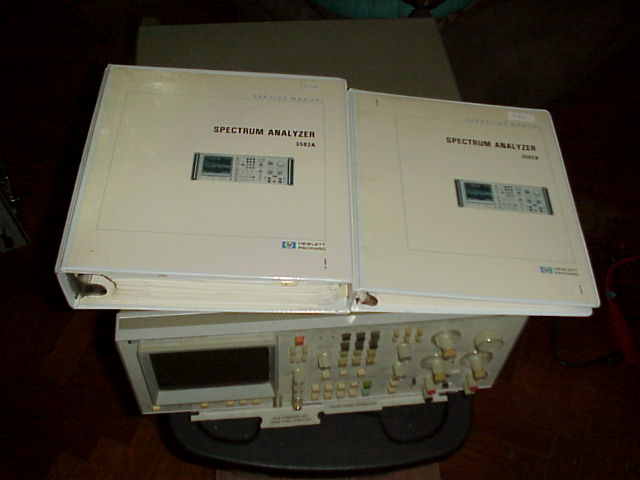 Comes with Operation Manual

and Factory Service Manual

Unit has bright sharp CRT display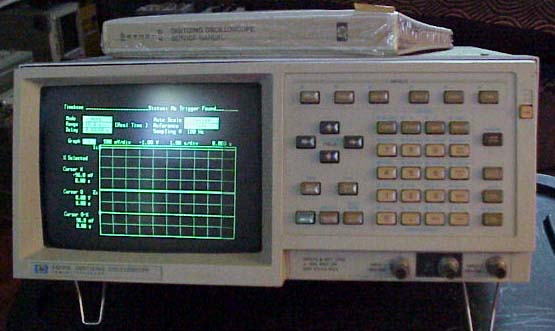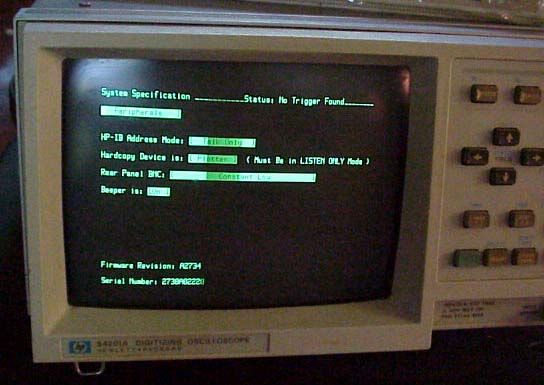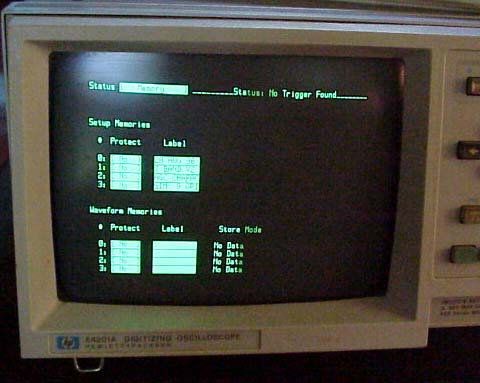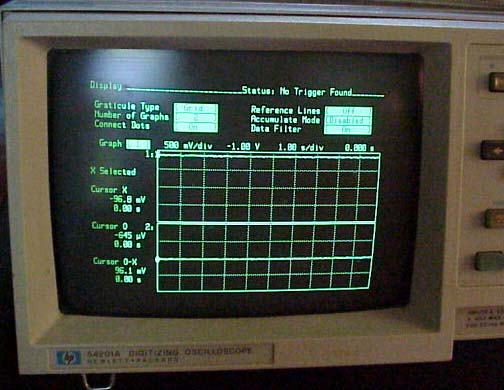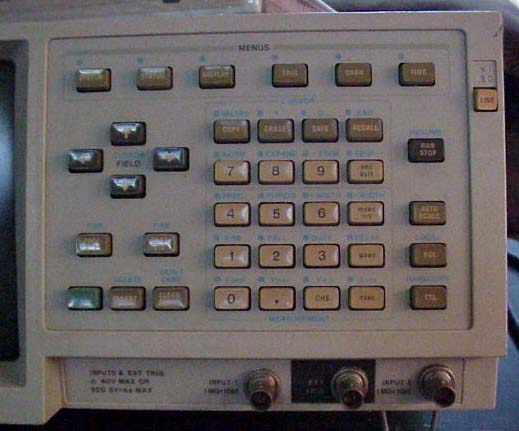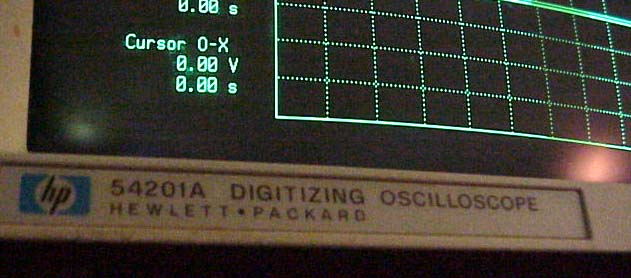 HP-54201A Digitizing O'Scope

Comes with unopened service manual, still sealed in plastic.

See many screens shown below, appears to work fine.

There are no leads with this unit, has BNC connecotors for

test leads.

Let me know if you're interested and we can talk about the price. Otherwise it'll be for sale at the Shelby hamfest.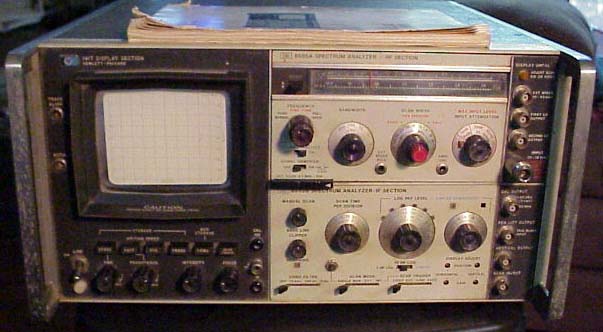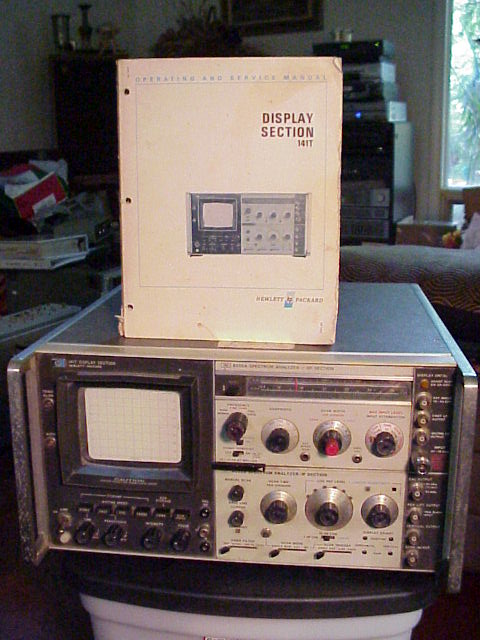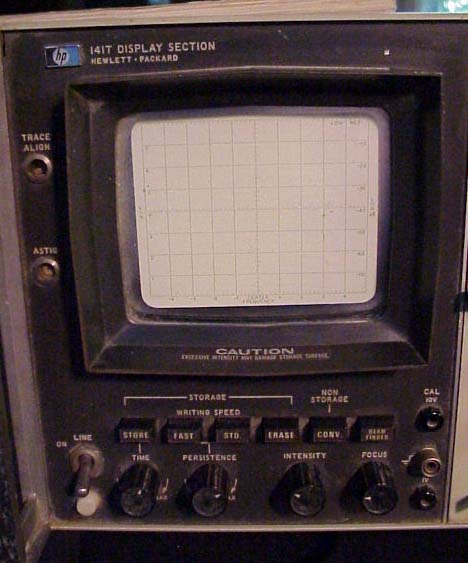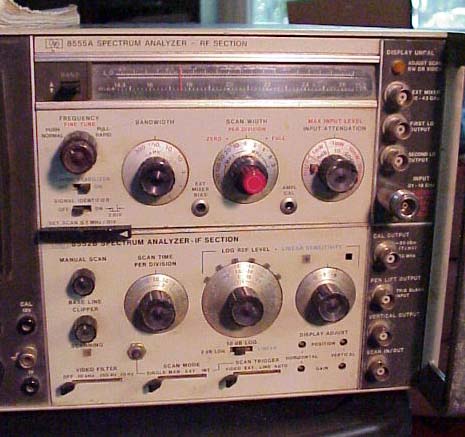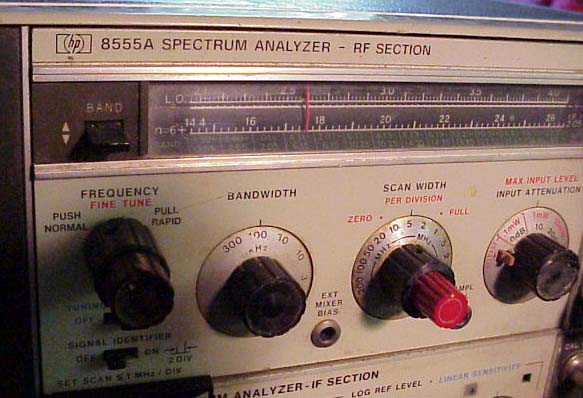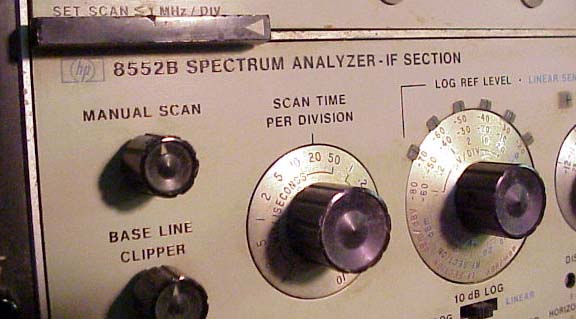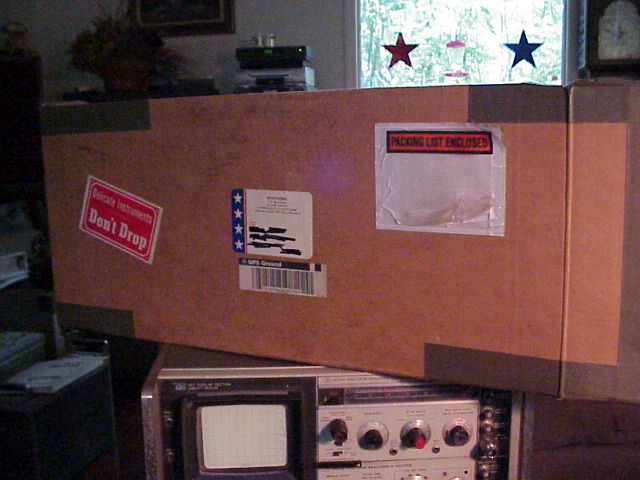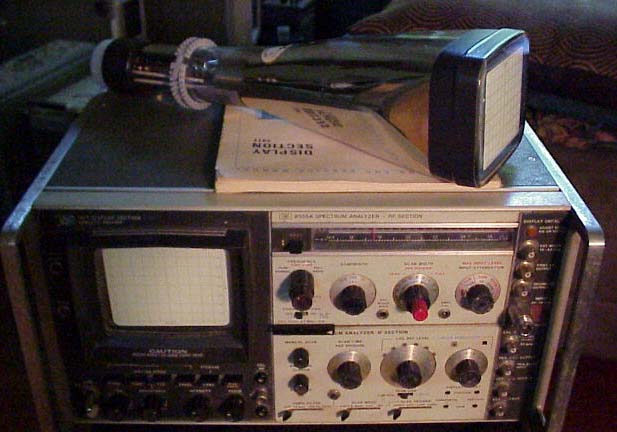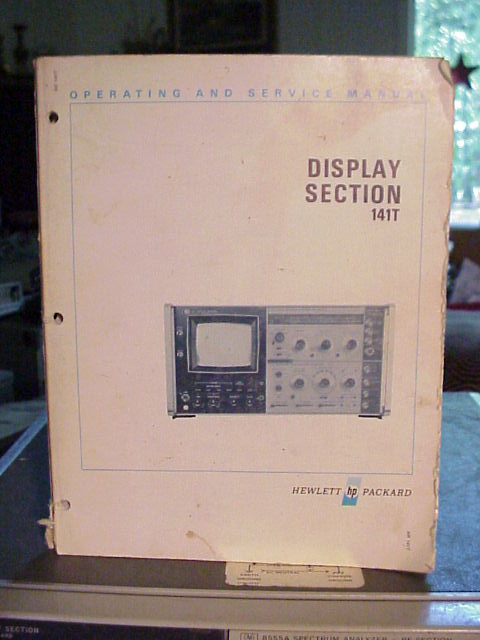 HP-8555A Spectrum Analyzer,

this unit consists of the 141T

display rack with the 8555A

Spectrum analyzer RF Section

and the 8552B IF Section,

frequency range 0.01 to 40 GHz.

The CRT in the 141T display unit is BAD.

BUT this unit comes with a brand new, still in the original box replacement CRT, see photo below.

I'll sell the entire unit including

the new CRT for what the new CRT cost,    $150.00

NO Shipping, pickup only at my home or at the Shelby hamfest.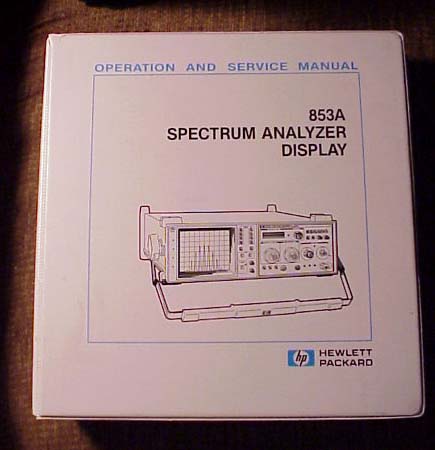 HP-853A Spectrum Analyzer

Operation and Service Manual

It's brand new, still sealed in the plastic.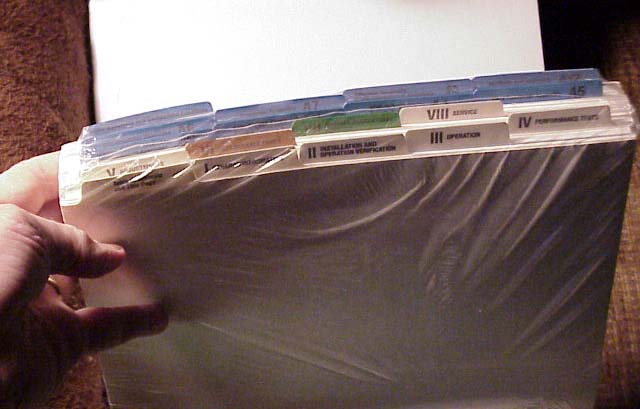 $75.00

plus postage if you want it shipped.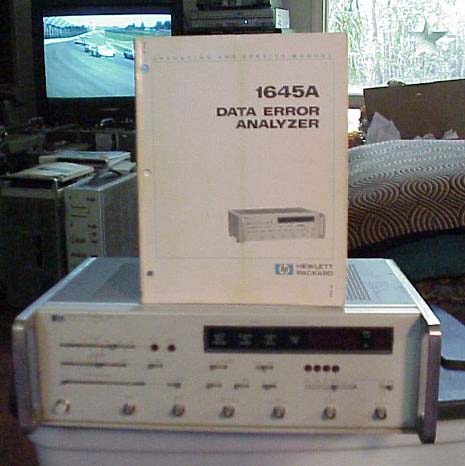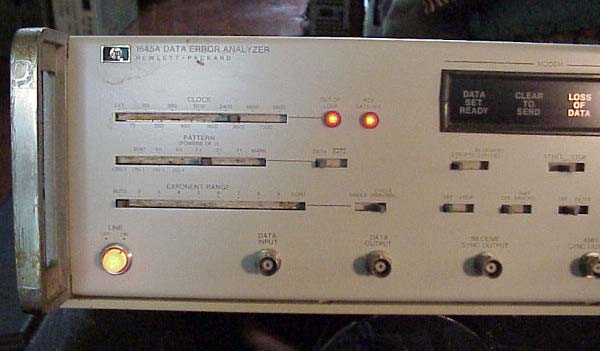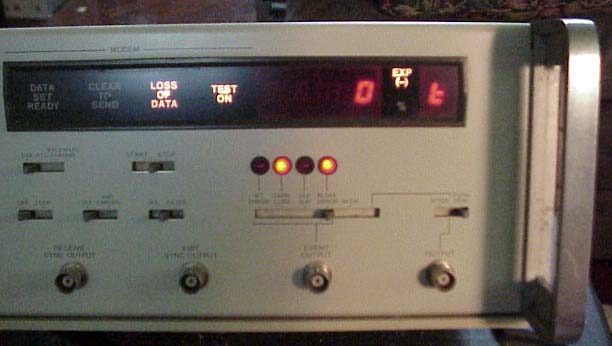 HP-1645A

Data Error Analyzer

$50.00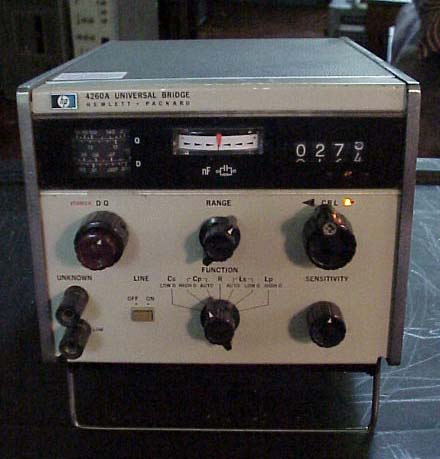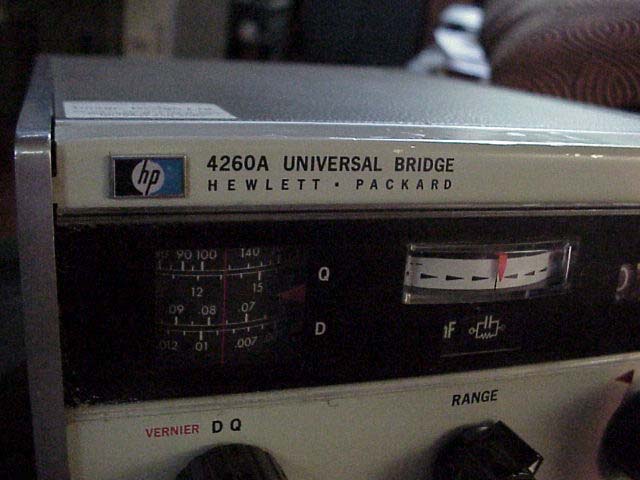 HP-4260A

Universal Bridge

$150.00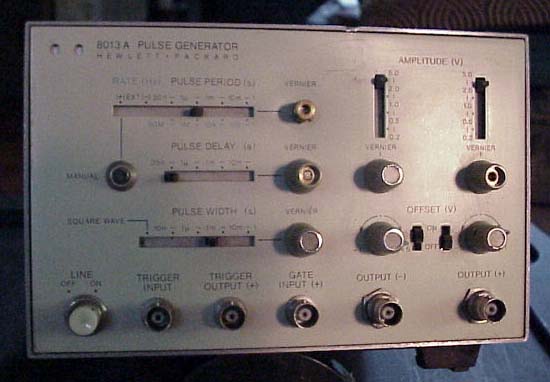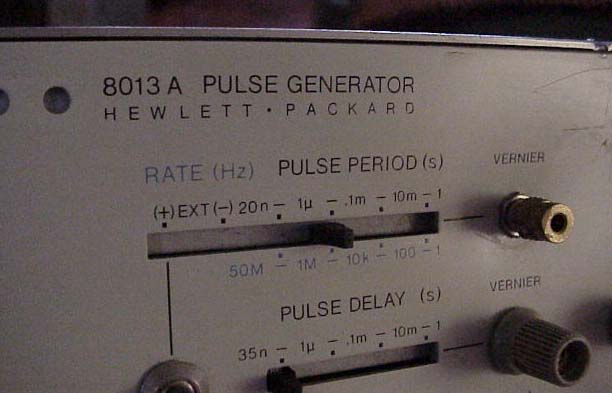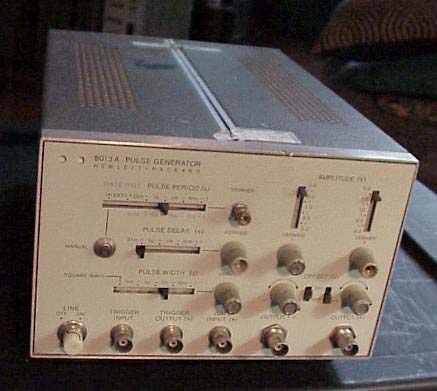 HP-8013A

Pulse Generator

missing one knob

$50.00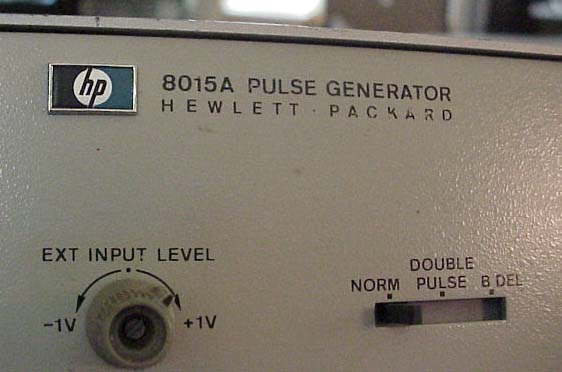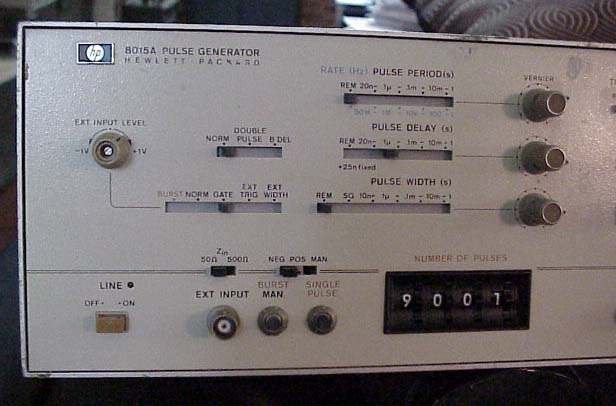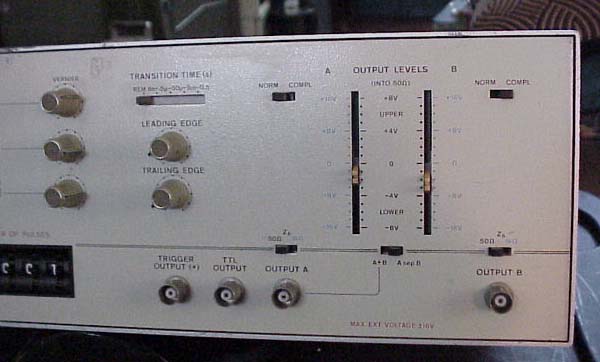 HP-8015A

Pulse Generator

$75.00